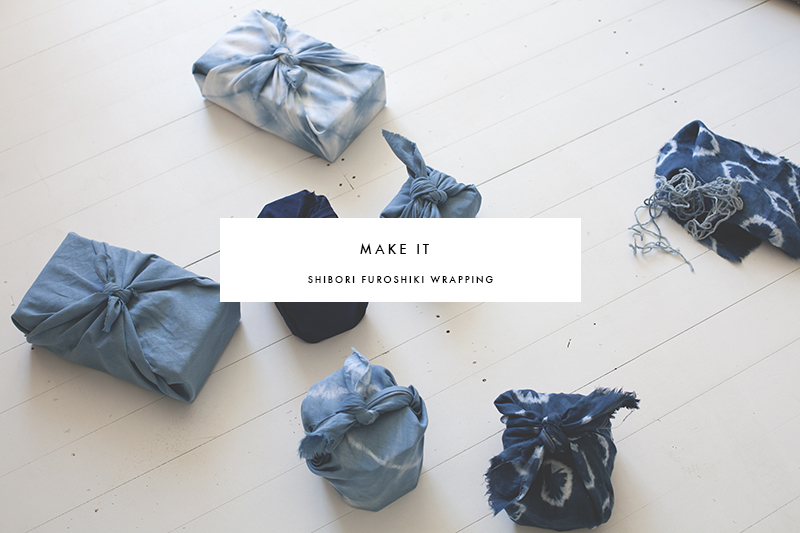 Each year I do a wrapping DIY, I am a wrapping addict, I seriously love it. Last year I made paint splatter wrapping but this year, keeping in theme of both a more sustainable christmas, and my continuing obsession with Indigo, I decided to make Shibori Furoshiki wrapping!
Furoshiki is a traditional wrapping used to wrap and transport everything from clothes to wine. There are so many ways to wrap, but I chose the basic wrap.
For the shibori, I once again used linen fabric, ripped into 40cm x 68cm rectangles ( traditionally Furoshiki is around 68cm x 68cm ) Then using the same dye and technique as my Shibori Wreath I tied each one differently. One in a ring pattern, simply bunch up a small wad of fabric anywhere on your larger fabric piece, and place a rubber band around it. The areas covered by the rubber bands will create small, abstract rings of white. One in a line pattern, bunching the fabric horizontally, then binding every 5cm. One with an accordion fold then binding, and One pleating and stitching every 10cm. But you can choose whatever technique you want. I also left some plain, using the dregs of the dye for a light shade. Once again letting them to dry in the shade, and finally ripping into squares.
I wrapped following these simple Furoshiki instructions, It is such a great way to give a gift, it feels luxurious and thoughtful, plus they then have a piece of unique fabric to do with as they please!
Happy Wrapping!
Until next time,