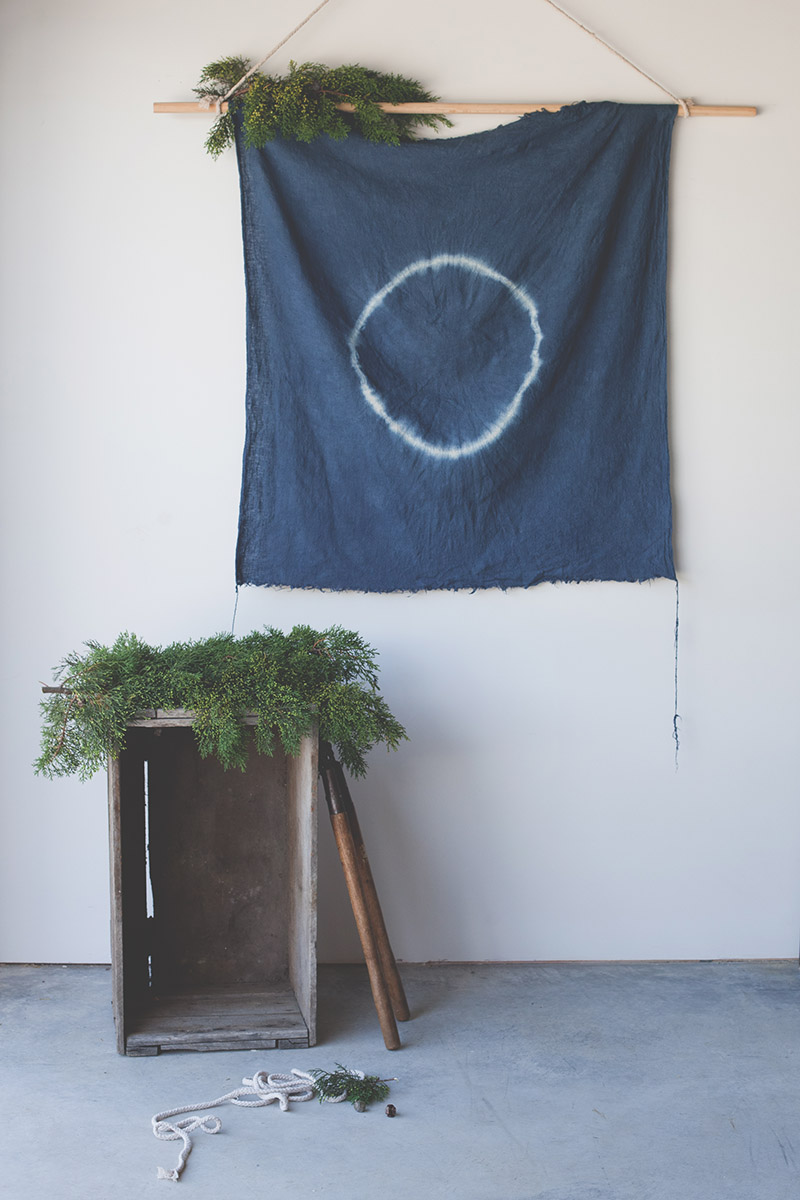 As I mentioned in my Driftwood Centrepiece DIY, I am trying for a simpler christmas. This year as well as a foraged wreath, I decided to turn my hand to shibori dyeing and make a wall hanging that can last the year as well as the festive season. Plus, a nice alternative for our allergy prone friends!
Once again, this is such a simple idea that has such a big impact. Here's how to do it..
YOU WILL NEED | Dylons Blue Jeans dye, Water, Salt, String, Metal Bucket, Rubber Gloves, 1m squared cotton, linen or other natural fibre material ( polyesters, and even mixes do not take the dye well and the result is a patchy or dull colour )
I decided to rip and leave the edges raw on mine, but this would be the time to hem if you wanted to.
First off, take your piece or material,  and fold in half, then half again. This will give you your middle point,  pinch the corner and shake the fabric to loosen the folds. Decide how big you would like your 'wreath'. I chose 30cm from the middle. Once you have decided, measure to chosen point. Holding it firmly, begin to wind your string around tightly. The wider you wind the string the wider the 'wreath'. Now you are ready to dye! Follow the instructions on your specific dye packet as they may vary. I kept mine submerged for 45 minutes, occasionally turning and moving it. Once dyed, ring out the excess water and dry somewhere out of the sun. DO NOT take the string off until the fabric is dry!
And your done! Time to hang it and enjoy!
Until next time,