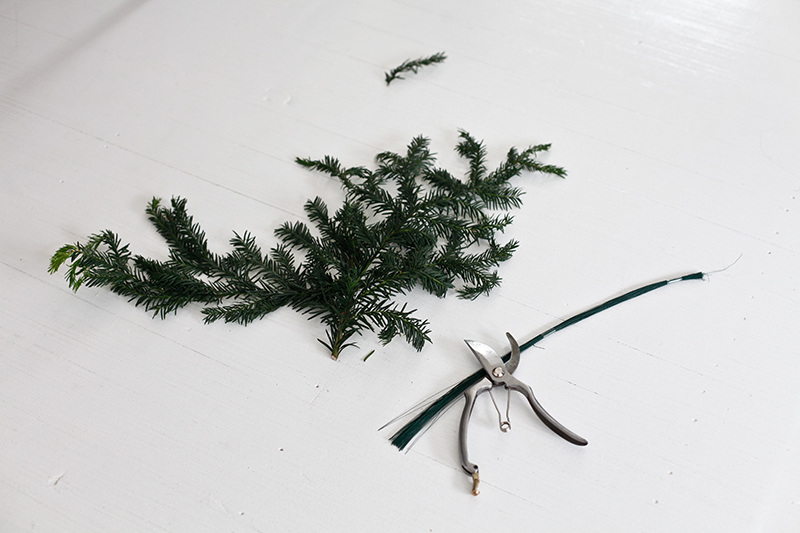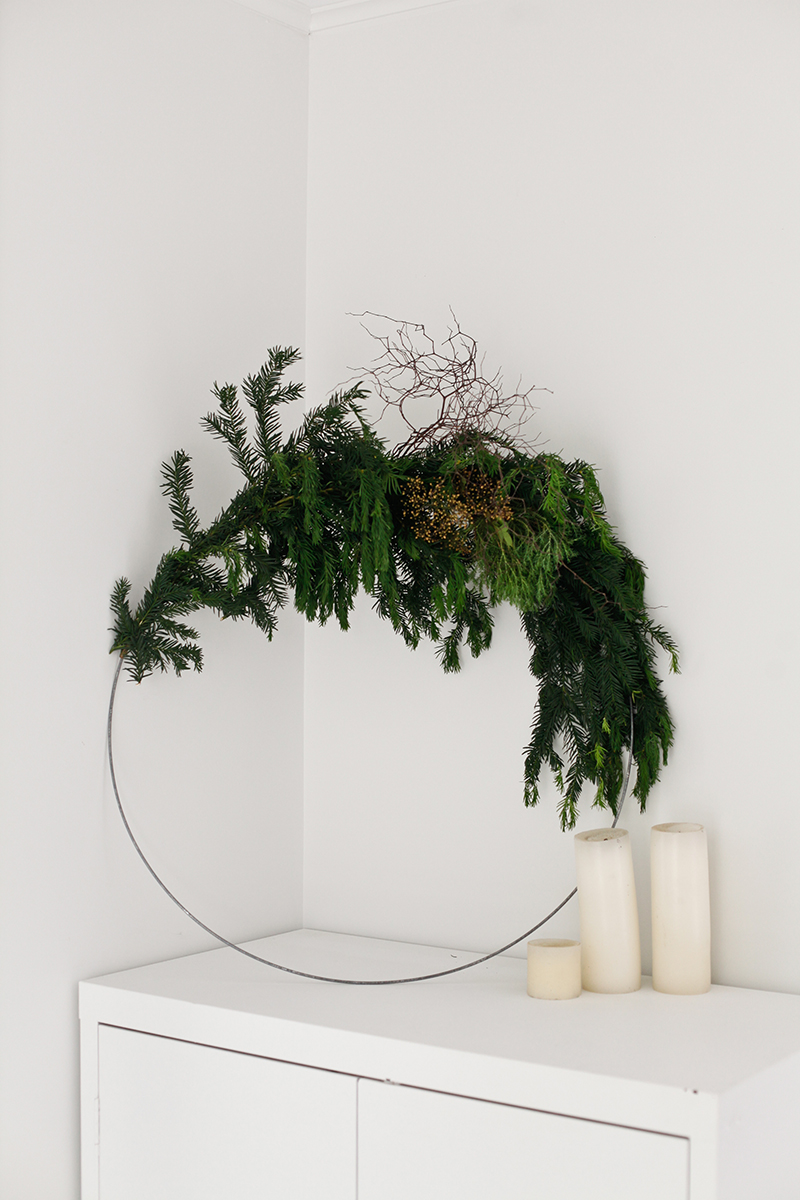 Last week we threw a little Summer Night Soirée at Blackbird Goods , we drank bubbles, met new people, found out the name of our local barista and I demonstrated a foraged wreath.  It was such a great night connecting with our community and all the people who support Blackbird and Blackbird Goods. Thanks so much to all the babes that made it out! We may need to extend the space to fit you all next time!
Okay, so I am a total sucker for a good wreath, believing that they are not only a great decoration for Christmas, but a great way to slow down and celebrate the change of seasons and milestones in our lives. Wreaths are such a great way to bring a festive feel, in a subtle and 'grown up' way. So, for this wreath, I bought a large wire round from a local emporium as my base, but you can make it out of willow or another bendy branch. Next, using florist wire ( also from the emporium ) I attached evergreens ( unsure of the names sorry! ) to a little over half of the round, bulking it out a focal point with a piece of budded yarrow and some dried Corokia. But really, just get out there with your secateurs  and a thoughtful eye and you can create magic! And I would love to see what you end up making!
I hope everyone has an amazing Christmas and relax with delicious food, family, friends and some sun!
Make sure you pop into Blackbird Goods if you are in Napier for the summer! Until then you can find us on Instagram, just follow @blackbirdgem !
Until next year! x