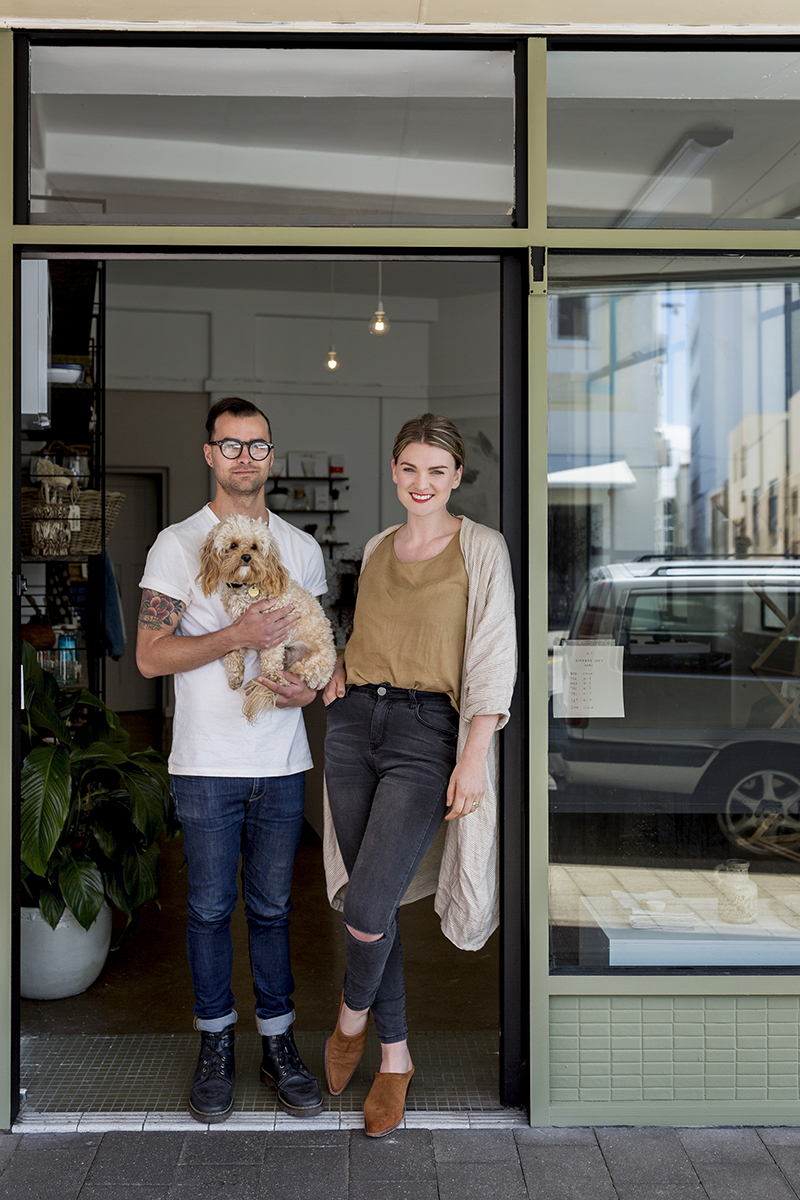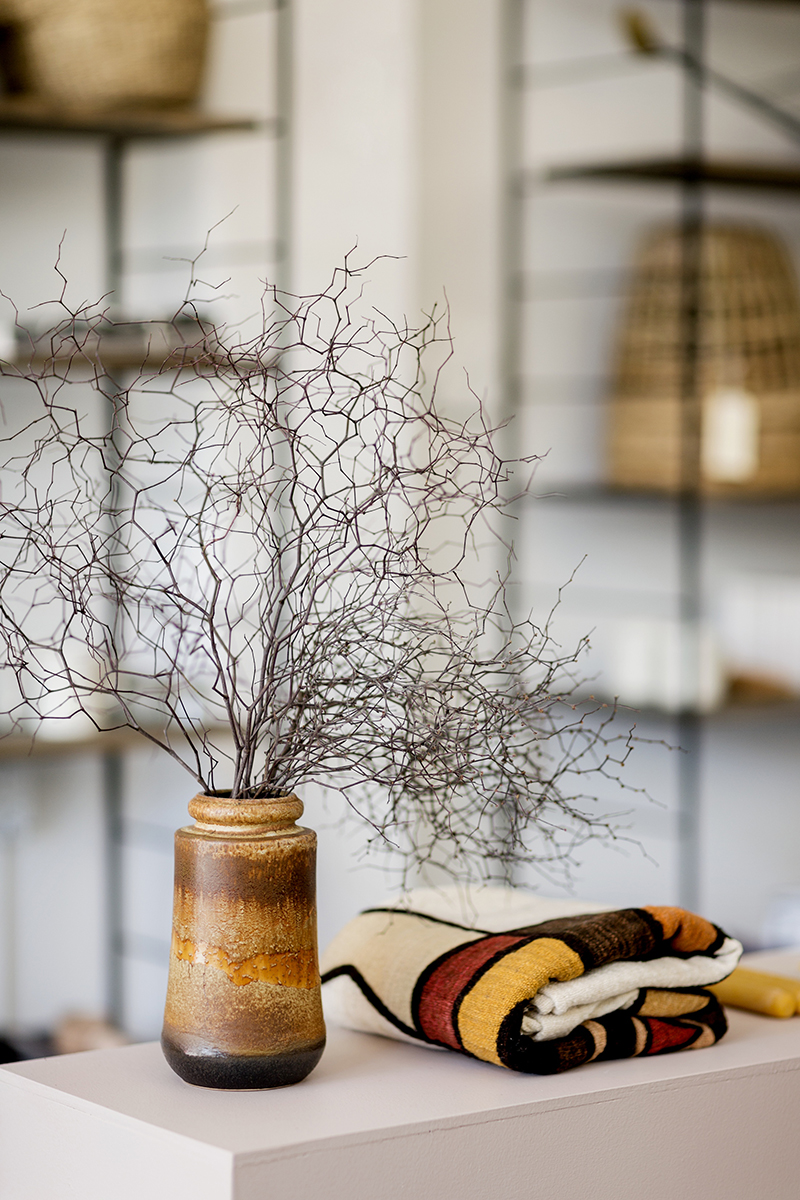 Images by our ever talented gal pal Heather Liddell
For those of you who have been following our journey,  you would've seen that we opened our very own bricks & mortar a few months ago, and we are so very proud to have Blackbird Goods featured in the latest issue of Homestyle Magazine ! It's so nice to see the shop in print, to see our hard work come to fruition! 'Cos it wasn't that pretty when we moved in (cue images of dark grey, coffee stains with a flaking fire engine red feature wall) Luckily, Resene to the rescue!
After pulling everything out and cleaning off coffee grime, our next port of call was to block out the wall of red. Red is one of those colours that seeps through when you are going white, often leaving a pink tinge. So we painted a coat of Resene Stack over the lot which covered it nicely allowing us to power ahead with the white. We also had a large chalkboard wall to cover, sealing it with trusty Resene  Sureseal.
Next up we bought back our old favourite, Resene Black White, we knew it was the only choice for walls, giving us the gallery like feel we were after. We wanted the shop to feel open and fresh, to have space to let each item breathe and shine. Resene Black White went over the walls, bar our panelled back door and panel which I wanted to feature. ( You can see that a little in the top image ) we painted that in Resene Antidote, a new favourite, it's a neutral almost nude like putty. I loved it so much we also painted our gallery like plinths in it too! The idea with the plinths was to  feature different products, to show them off in isolation to the rest of the mid-west general store type feel. Our floor to ceiling  shelves were made by the handy father and husband, Metal frames painted in Resene Flat Black, mirroring our giant industrial windows painted in the same. The pine shelves were stained in Resene Iroko, and the stain echoed in our large plywood counter.
When it came to the exterior we wanted to give a nod to the heritage of our city of Napier. An art deco feel, but bringing it into 2015. After multiple tests to find the perfect earthy, slightly muddied green we landed on Resene Siam.
All in all we are pretty chuffed with the outcome, and we hope you like it too!
To read more about the shop, our influences for the design and our journey between work and life go pick up a copy of the latest Homestyle! Or come and chat in store at 25 Dalton Street, Napier.
Also, keep your eyes peeled for my wreath DIY later in the week!
Until next time