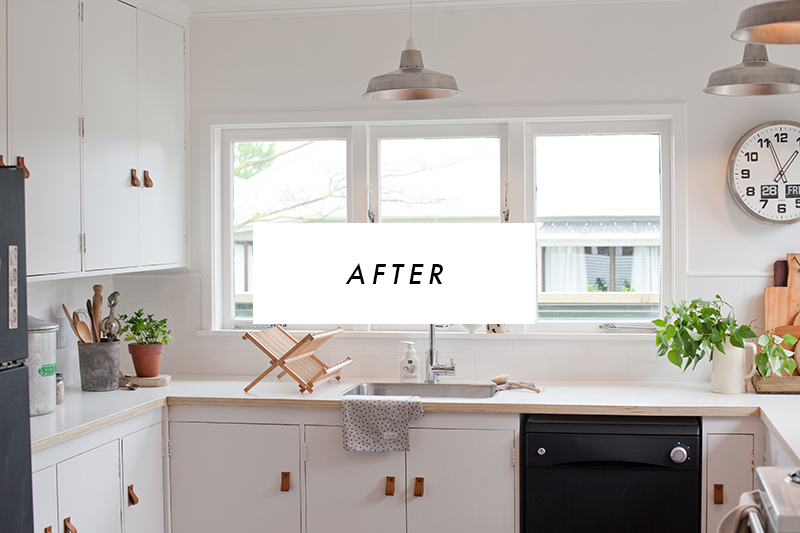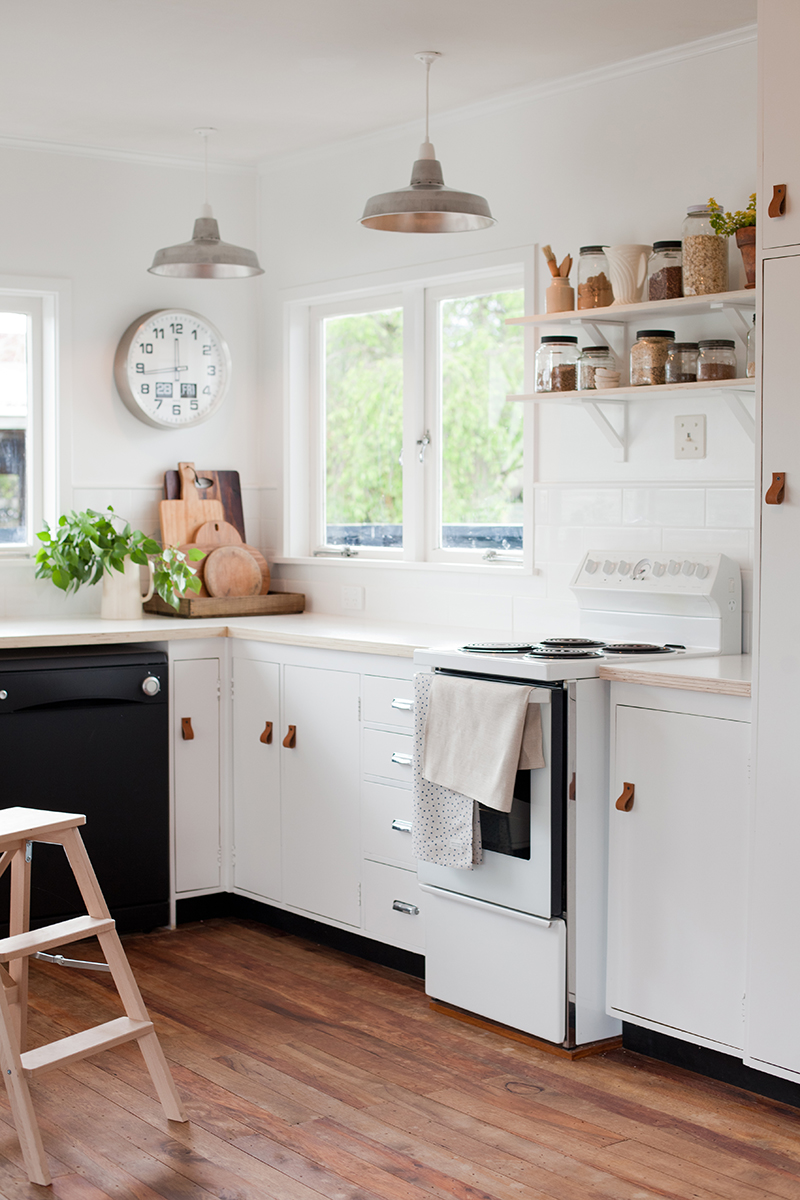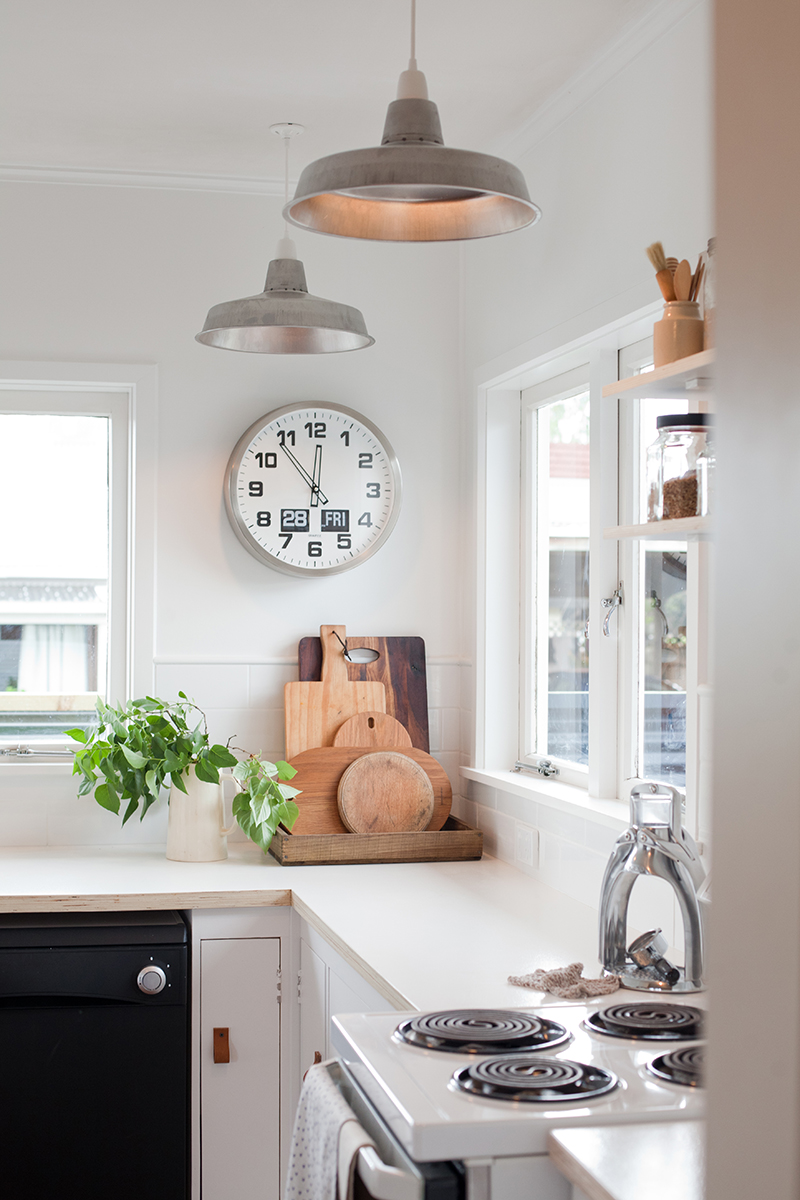 For those of you who saw the sneak peak, but didn't see the February March edition of Homestyle Magazine, here is the final reveal of the Blackbird reno kitchen!
Although we were lucky to start with such great bones, like with the rest of the Blackbird Reno, the pennies have been tight. First things first we removed those hideous electric blue light shades ( in fact they came out the second I walked into the house ) and ripped up the faux timber board lino. Then off came the cabinet doors to be re painted in Alabaster by Resene and finished with our signature leather pulls. The new bench top was fashioned by my father out of Plywood. We bought a pre loved goose neck tap off Trade Me, Sink from the local wreckers yard, and tiled our own subway tile splash back. The fridge and dishwasher got a fresh coat of blackboard paint and the walls a bright white of Resene Alabaster. Up went the new lights and a few shelves ( thank you handy husband, I will keep you on. ) So after a lot of elbow grease and out of the box thinking we are done with the kitchen! Hooray!
Next stop Bathroom & Laundry!
Until next time