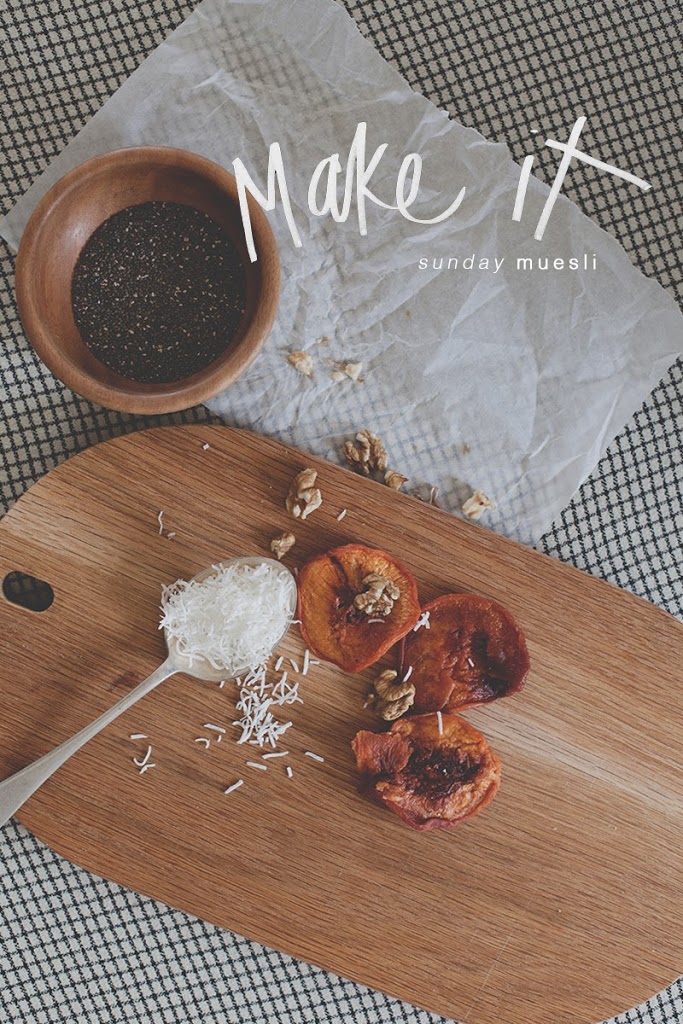 I've always been partial to a good muesli, and often tend to make my own over the store bought variety. You see, I like what I like. So this way it's win win for my morning repast.
YOU WILL NEED:
3 cups of whole oats
1/2 chopped raw almonds
A handful of dried peaches
1/2  cup of shredded coconut
1/2 cup chica seeds
2-3 Tablespoons of honey
Whatever else you like
Preheat your oven to 180 C.  Spread out your oats on a large baking tray. Heat your honey in a saucepan until runny. Pour over the oats and quickily mix through evenly. Put into the oven and roast for around 20 minutes,  tossing every ten minutes or so until lightly browned. Add your almonds, peaches, coconut and chica seeds. Give it a good old mix. Pop it back in the oven for another 10 minutes. Done.
Serve with some yoghurt, a few blueberries and a little honey.
Enjoy!
Until next time.