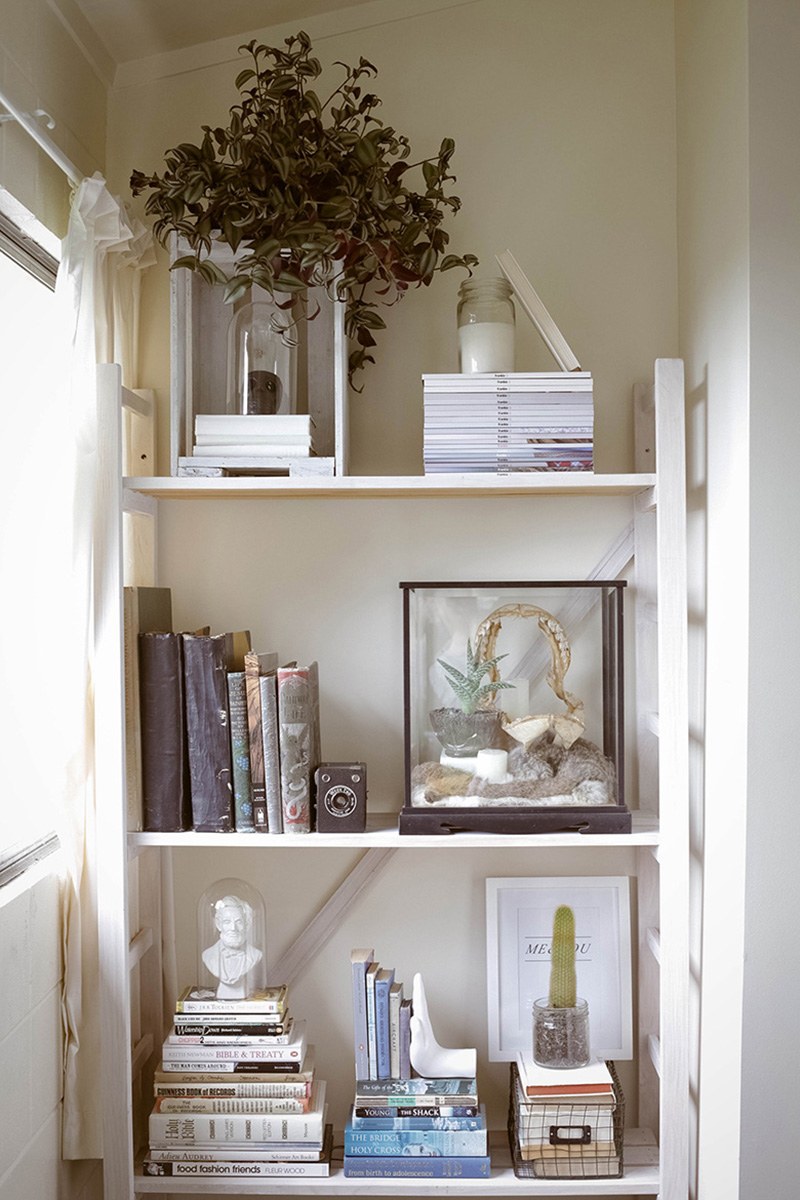 ( above photo is my bookshelf after an overhall! )
Personally I think that every part of a home should be styled. It creates a flow through the house and lets your eyes have a happy little stop over in each place. Starting with the humble bookshelf.
  HERE ARE SOME TIPS ON HOW TO  //
COLOUR CODING // Often a bookshelf looks messy because of all the different coloured jackets. But by grouping them together it looks cohesive and you still get the lovely look of the spines.
STACKING // Try stacking different ways, in a pile, horizontal or even with the ends facing forward.
PROPS // No bookshelf is complete without a few bits & bobs. We all have them around our home, and often it's hard to find a place for them. The bookshelf is the perfect spot. Old cameras, photos, nic-nacs and vases, anything works.
HATE IT? PAINT IT // Often we are given things, or buy things and our taste changes, but you still love the sentiment of the item. Painting it gives it a new lease of life, so you can put it back on display!
SPACE // Allow space for the items to 'breathe', There is no need to push them all together, creating space gives a more ordered and purposeful look.
STORAGE // Remember that not everything needs to be on display, using storage such as wooden or wire crates, decorative boxes and baskets can 'hide' things with making them still easily accessible. Then pop them on the shelf and it looks great!
REMEMBER // Inject your own personality into your bookcase, it is a fun place to showcase!
Until next time.