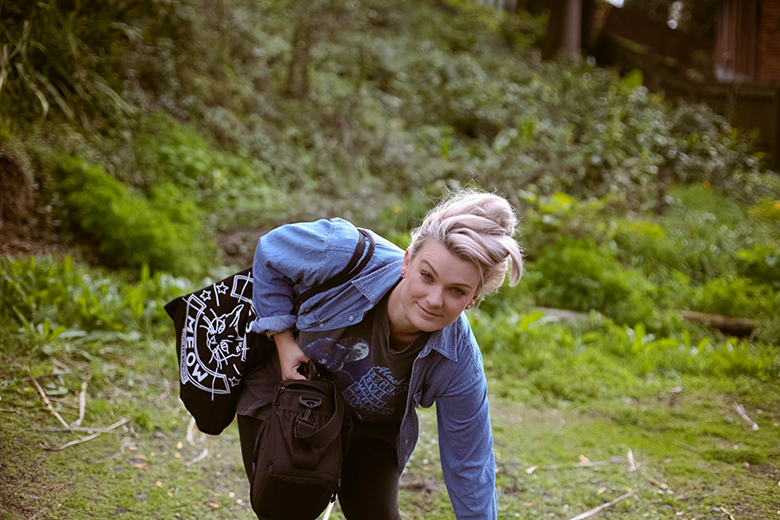 Denim Shirt // Thirfted :: Harley Tee // Thirfted :: Tights // Glassons :: Boots // Thirfted
Cats Meow Tote // Hunter Gatherer :: Watch // Cotton On :: Stud earrings // Gift: Meadowlark
Entire outfit cost, a grand total of $25. BAM.
This was taken as I was running out the door to a photo shoot ( one that I showed the " behind the scenes " post )  Hense camera in hand and handy toolbox at feet. This is my uniform. Oversized tee, Tights, Oversized Mens shirt and boots. This tee in particular is my most treasured. A 3XL Harley Davidson Tee, with wolfs and bikers and a quote saying "Legends live where legends roam" Bloody brilliant.
Until next time.