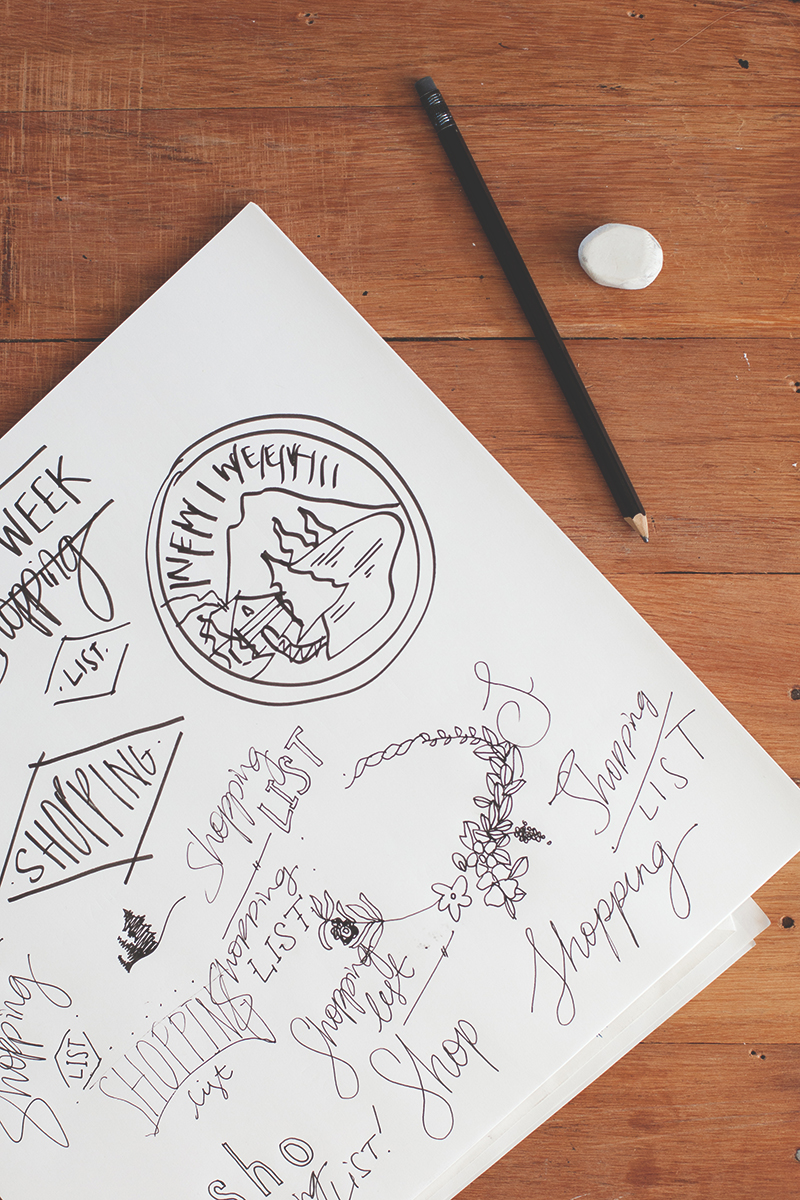 If you follow my instagram you would know that we are up to our eyeballs in renovations, and if you have renovated before you would know that before you know it the kitty is empty and you still have a lot to do ( even when you have watched every bloody penny ) so there is always room for fast, effective and cheap makeovers.
Here is mine on our old beast of a fridge.
First of all I need to diguse the not-so-cool retro exterior ( which, in my haste I failed to photograph ) think grey, cream and pink. ugh. Before I painted I gave it a thorough clean and then a light sand with wet and dry sandpaper. Then using Resene Blackboard paint I lathered on one coat, letting it dry, then applying another. ( Note: Don't try to be a speed demon like me and not tape the edges, or it will result in messy little brush marks where you don't want them )
With it finally dry, I had to decide on a little decorating of sort. After countless ideas and drawings I decided for our kitchen, it need simple and classic, enter the laurel. This time I slowed down a little and actually measured out where I wanted the laurel to sit and the writing to go. Still wanting to keep it hand finished I drew and wrote with CKS Window marker from Warehouse stationary.
For the finishing touches I needed somewhere to put my chalk, so I repurposed an old wood scrabble rack and blue tacked it to the side. Then super glued a small magnet to a bulldog clip to use as a handy docket, postcard or voucher holder!
All up this makeover was super fast, and pretty cost-effective too.
Until next time,